ViewSync - Multiple YouTube Viewer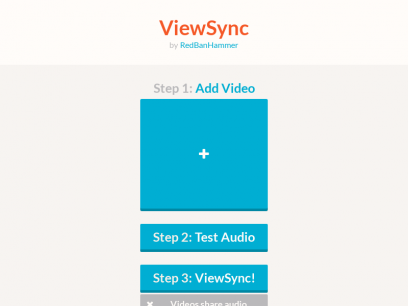 The best way to watch multiple YouTube videos at once. Built-in support for content creators.
What is ViewSync? ViewSync is a multiple YouTube viewer. Originally designed for watching Mindcrack UHC episodes, ViewSync can also be used to watch any number of YouTube videos at once. Here is an example ViewSync from UHC season 10. How do I ViewSync? Making ViewSync links is easy. If the videos share the same voice audio, simply stop each video at a particular audio cue. Cues can be anything from the first word of a sentence to a sneeze. You can use the Test Aud...
Stats
---