First Tee - Homepage | First Tee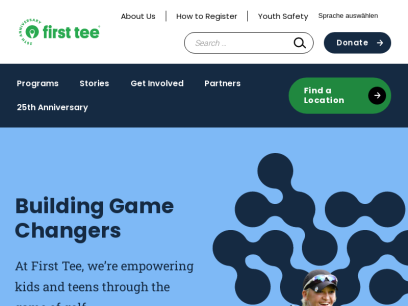 First Tee is a youth development organization introducing the game of golf and its inherent values to young people. And it's making a difference.
Meet the First Tee Scholars Twelve students have been selected to the First Tee College Scholarship Program Learn More Meet Coach Rebecca Rebecca Caimano shares her thoughts on keepin...
Stats
---