QA Testing as a Service | test IO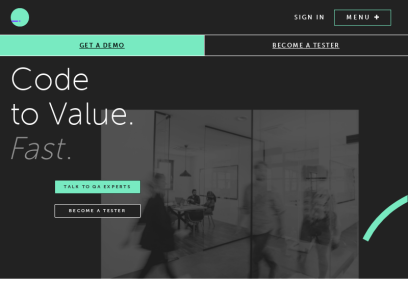 QA Testing as a Service helps you ship apps faster and sleep better with real tests by people on real devices. Learn about QA leader test IO.
QA Testing as a Service Fast, human-powered QA testing for agile teams that take quality personally. Get a Demo NelsonHall Profile of test IO Leading analyst firm NelsonHall published an in-depth vendor profile of test IO, highlighting our key service offerings. Download Now Do you take Quality personally? I'm a ... CEO VP of Engineering Product Manager QA Manager If your software team as...
Stats
---