Airline Tickets | Vacation Packages | Cruises & Last Minute Deals | Red Tag Vacations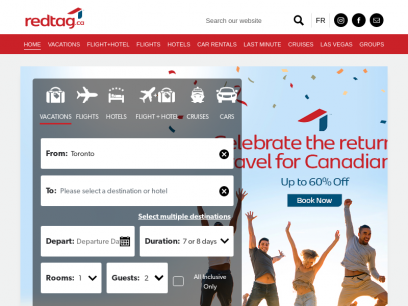 Shop Compare & Pay less for All Inclusive Resorts & Hotels with redtag.ca to the Caribbean, Mexico, Dominican Republic, Cuba & Jamaica. Find Cheap Flights, Airline Tickets, Last Minute Vacations Packages & Discounted Cruises.
Vacation Deals Destinations Flight Deals Travel Deals Spring Vacations Winter Vacations March Break 2021 Spring Brea...
Stats
---