OhioNet: Bringing Libraries Together To Build Stronger Communities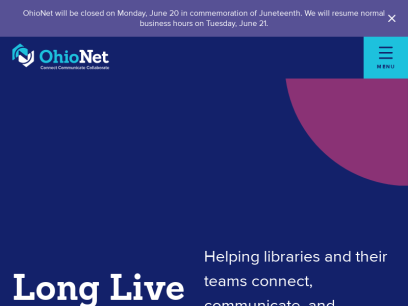 OhioNet brings libraries of every type and size together to pool resources, share skills, and build partnerships that strengthen our communities.
Long Live Libraries Helping libraries and their teams connect, communicate, and collaborate. Join Us Upcoming Training & Events View All Upcoming Sep 21, 2021 Simplifying Original Cataloging Workflows with Tools (Session 2) Webinar Register Sep 22, 2021 Product Demo: Social Explorer Product Demo Register ...
Stats
---