4G LTE Home &Travel Internet solutions. The best deal going @ $60 Monthly.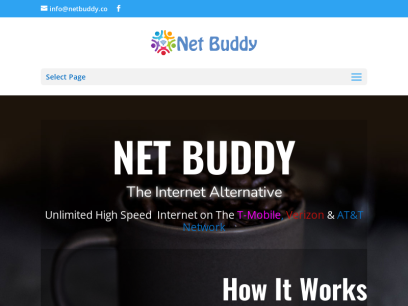 Use Net Buddy 4G home and travel internet solutions to replace your overpriced internet. At $60 a month it is the best option available. There is NO Data Limits, NO Throttling, NO Contracts and NO Credit Checks. We use the At&T 4g LTE signal.
Net Buddy $70/Mo. The Internet Alternative - Unlimited Home Internet on The AT&T 4g LTE Network $70/Month   The New Unlimited Plan $70/Month   HOW IT WORKS  Pay for our unlimited plan –   After payment we'll send you a brand new SIM card (Already Activated) Insert your new Unlimited SIM card into your AT&T compatible 4G router or  hotspot Enjoy your unlimited internet service on the AT&T Network ...
Stats
---