National Deaf Children's Society | supporting deaf children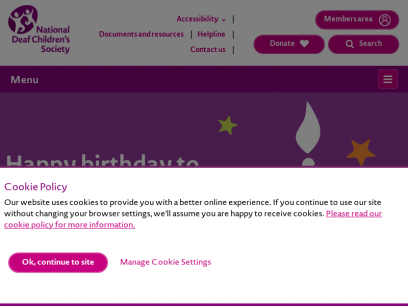 We are the National Deaf Children's Society, the leading charity for deaf children and young people. We're here to support every deaf child who needs us.
First diagnosis My baby has a hearing loss My toddler has a hearing loss My child has a hearing loss People you may meet Health services Education services Social services Other people who can help Newborn hearing screening Childhood deafness What is deafness? Levels of deafness Unilateral deafness What does hearing loss sound like? Does my child have a hearing loss? Causes of deafness ...
Stats
---