Receive SMS Online New Numbers Verification | MobileSMS.io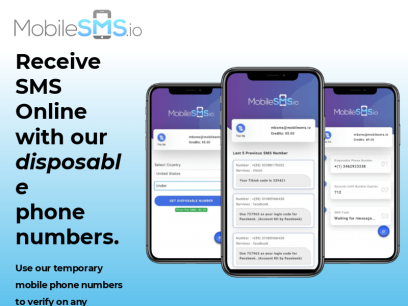 Receive SMS verification codes online with our new disposable phone numbers. We provide the highest quality 100% real mobile phone numbers, never VoIP numbers.
Receive SMS Online with our disposable phone numbers. Use our throwaway mobile phone numbers to verify on any website or app. #1 Best Disposable Number Provider Sign Up Need a Mobile Number to Create Accounts Online? We offer disposable, good-for-10 minutes-only mobile phone numbers to receive SMS verification codes online. ...
Stats
---