Katfile Premium Account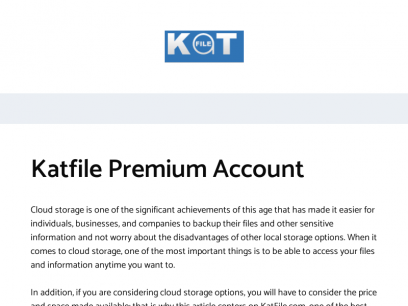 KatFile offers two different plans- the free plan, and the premium plan.
Cloud storage is one of the significant achievements of this age that has made it easier for individuals, businesses, and companies to backup their files and other sensitive information and not worry about the disadvantages of other local storage options. When it comes to cloud storage, one of the most important things is to be able to access your files and information anytime you want to. In addition, if you are considering cloud storage options, you will have to consider the price and space m...
Stats
---