Halifax UK | Bank Accounts, Savings, Loans & Mortgages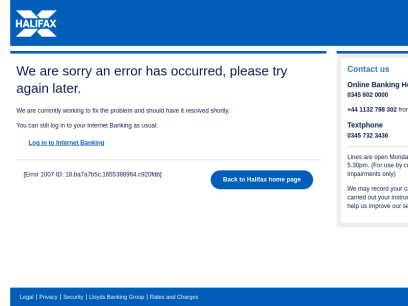 Halifax – The people who give you extra. Apply today for bank accounts, savings accounts, ISAs, loans, mortgages, credit cards and more.
Accessibility statement [Accesskey '0']Go to Accessibility statement Skip to Content [Accesskey 'S']Skip to main content Skip to site Navigation [Accesskey 'N']Go to Navigation Go to Home page [...
Stats
---