GameModding.com - Wot, Skyrim, GTA 4, GTA San Andreas, Fallout, GTA Vice City and Counter-Strike mods with automatic installation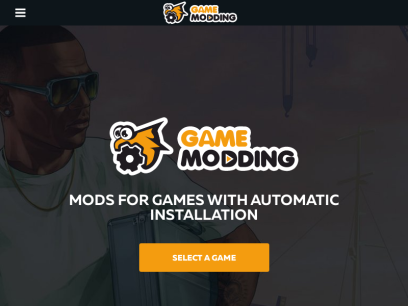 Mods for all games with automatic installation. Modifications for GTA San Andreas, GTA 4, GTA Vice City, as well as World of Tanks, Skyrim, Fallout и Counter-Strike. All our mods are provided with autoinstallers which enable You to install the mod into the game in two clicks. Codes for GTA San Andreas, GTA IV, GTA Vice City.
Farming Simulator 2017 Watch mods Fallout 4 Watch mods BeamNG.drive Watch mods Sims 4 Watch mods Street Legal Racing Redline Watch mods GTA 5 Watch mods GTA 4 Watch mods GTA San Andreas ...
Stats
---