Online English Teaching Jobs | Remote Job Search Tool - DigiNo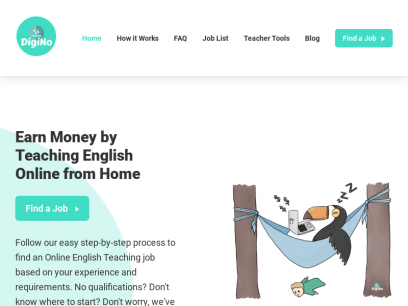 Find the latest hiring Online English Teaching Jobs. Work from home and earn with PalFish, Magic Ears, GOGOKID, Whales English and more.
Earn Money by Teaching English Online from Home Find a Job Follow our easy step-by-step process to find an Online English Teaching job based on your experience and requirements. No qualifications? Don't know where to start? Don't worry, we've got you covered.   Featured In How Much Will I Make? You can earn from $10-$25 per hour using our job-finding process. Following the right process, anyone can apply. Show me how Work with companies like ...
Stats
---