CHUUSI | Shop Korean Taiwanese & Japanese Beauty | Canada and US – Chuusi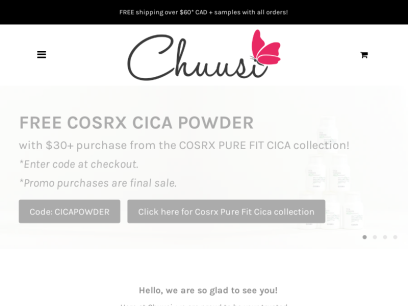 Shop & Review Korean, Taiwanese, & Japanese beauty brands in Canada & USA! Ships from Vancouver BC with samples and FREE shipping on eligible orders!
Wishlist (0) Free shipping over $60* + samples with every order! MY CART    0 Your cart is currently empty. ...
Stats
---