Brain.fm: Music to improve focus, meditation & sleep.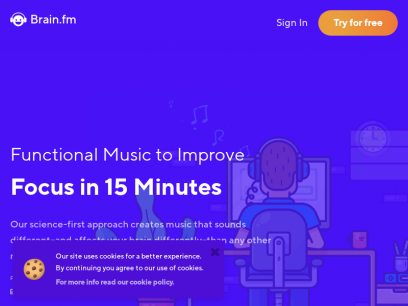 Brain.fm - Music designed for the brain to enhance focus, relaxation, meditation, naps and sleep within 10 - 15 minutes of use.
Functional Music to Improve Focus in 15 Minutes Our science-first approach creates music that sounds different–and affects your brain differently–than any other music. Featured In Try 3 free days Wanna see the science? Patented Technology Brain.fm holds patents on key processes for creating functional music, including technology to elicit strong neural phase locking—allowing populations of neurons to engage in various kinds of coordinated activity—and technology to remove d...
Stats
---