Atmosphere TV for Your Business | Free Streaming Content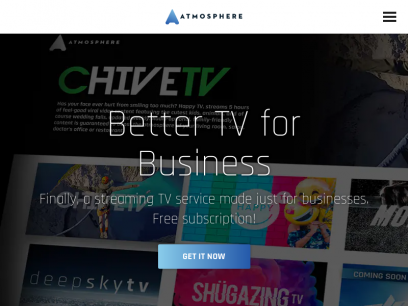 Atmosphere TV is the world's leading cable alternative, providing free streaming TV for businesses. Get 53 channels - including CHIVE TV, Happy TV, and Motiv8 TV.
Better TV for Business Finally, a streaming TV service made just for businesses. Free subscription! GET IT NOW 51 Audio-Optional Channels + Digital Signage ...
Stats
---