Airline Pilot Hiring - Interview Prep and Pilot Tools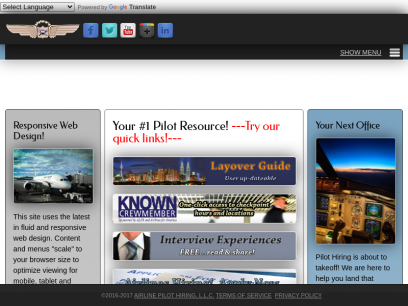 The #1 pilot hiring resource! Free, no ads, optimized for mobile. Unmatched interview and simulator database. Share experiences on our pilot blog!
Your #1 Pilot Resource! ---Try our quick links!--- Check out our YouTube Channel today! Our goal is to provide ALL PILOTS the tools you use every day! This site is developed by professional airline pilots that were successful in landing their dream job and we're here to help you do the same. We've been through the process and know what it ta...
Stats
---