YouMobile - Android News As It Happens!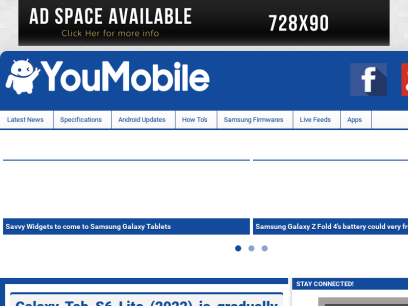 YouMobile is a Premium website that focuses on Smartphones Technology & Innovations. As the Mobile market is changing rapidly year-on-year; users worldwide needs to stay Up-to-date with all the latest
Redmi K40 - A gaming smartphone you don't want to miss 4 May, 2021 Xiaomi   Two months after Redmi K40's release, the company has come up with its gaming variant - the Redmi k40 Gaming Edition. This is the first phone by the company specifically designed for playing video games. Usually, gaming phones are ugly and heavy. But this phone is really thin and lightweig... Read more Most recent Galax...
Stats
---