TierraNet: Put Yourself On The Web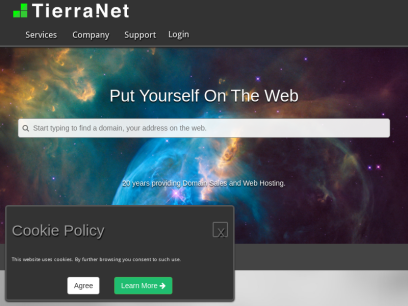 ICANN-accredited domain registration. Web site hosting and web site builder. eCommerce solutions and SSL certificates.
See why our customers prefer TierraNet's hosting solutions. "You guys have it together and REALLY care about your customers. THANK YOU!!! You guys are the BEST!!!" TierraNet User since 2002 "I love you guys. You make this simple. You are thorough and if I want assistance, you are there, friendly, patient...
Stats
---