Merlin Project for Mac, iPad & iPhone from ProjectWizards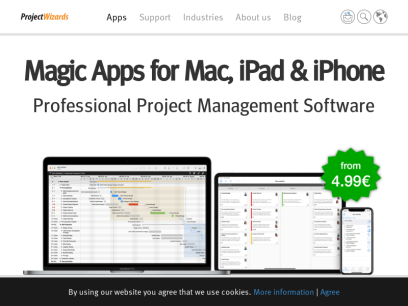 ProjectWizards develops and sells Merlin Project, the magical project management app for Mac, iPhone and iPad.
Products Merlin Project Merlin Project Express Meeting Cards Phone Memos Herein! Functions Annotations & Comments Integration Kanban Mind Map Reports Patented Synchronization Work Breakdown Structure Industries Architecture & Construction Research & Developement Media & Agencies Music and video produc...
Stats
---