Fashion Quarterly | New Zealand Fashion, Beauty, Wellness, Life & Culture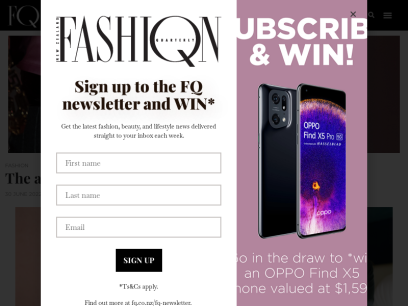 Fashion Quarterly explores style in an intelligent forward-thinking lens while capturing the uniqueness and diversity of New Zealand people.
FashionNews Everything you need to know about Auckland's new luxury emporium The opening of FARADAYS signals a new era for luxury retail in New Zealand. 8 October 2021 ...
Stats
---